Posts for: December, 2017
By Michael W Shields DDS
December 23, 2017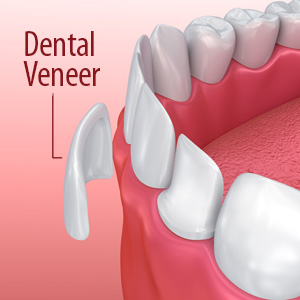 There are a number of ways to improve unsightly teeth. You can, of course, replace them with dental implants — but not if they're still viable. You can crown them: however, you'll have to significantly reduce their structure for the crowns to fit over them.
There is another less invasive option for teeth with mild to moderate imperfections — you can cover them with porcelain veneers. As the name implies, a veneer is a thin covering of dental porcelain bonded to the outside surface of a tooth. They literally put a "new face" on chipped, stained or slightly gapped teeth.
You'll first need a dental examination to ensure your teeth are reasonably healthy and that you don't have any significant dental problems that could interfere with the veneers. We can then design your veneers' shape and color to achieve the look you desire. We can also create a temporary "trial smile" with acrylic replicas of your proposed veneers to give you a realistic impression of your future smile.
The next step is the possibility the teeth need to be prepared for the veneers. Although quite thin, veneers can still make the teeth look larger or bulky. To compensate, we remove some of the tooth enamel. Although much less than for a crown, this alteration is still permanent: your teeth will need some form of restoration from now on. There are also "no-prep" veneers, which require no tooth surface reduction.  Ask us if this is an option.
We then make an impression of the teeth, which with other information will guide a technician at a dental laboratory to manually create your new veneers. This can take several weeks and requires a high degree of artistry to produce a custom product that will match your teeth.
Once they've arrived, we'll use a permanent bonding process to precisely attach them to your teeth.  It will then be up to you to care for your veneers, especially not biting down on anything hard that could chip or crack them. You should also maintain regular dental visits and proper oral hygiene to keep your smile as bright and attractive as possible.
Although small in size, veneers can make a big impression. They can restore the smile you once had — or give you the look you've always wanted.
If you would like more information on porcelain veneers, please contact us or schedule an appointment for a consultation. You can also learn more about this topic by reading the Dear Doctor magazine article "Porcelain Veneers: Strength & Beauty as Never Before."
By Michael W Shields DDS
December 08, 2017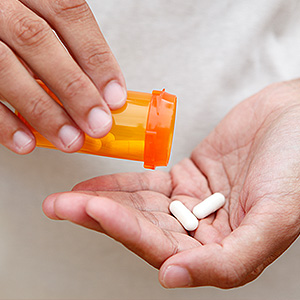 If you've had a total joint replacement or similar procedure, you will want your surgeon to decide if you need to take an antibiotic before you undergo dental work. This is a precaution to prevent a serious infection known as bacteremia.
Bacteremia occurs when bacteria become too prevalent in the bloodstream and cause infection in other parts of the body, especially in joints and bone with prosthetic (replacement) substances. It's believed that during invasive dental procedures bacteria in the mouth can enter the bloodstream through incisions and other soft tissue disruptions.
Joint infections are a serious matter and can require extensive therapy to bring it under control. Out of this concern, the use of antibiotics as a prophylactic (preventive measure) against bacteremia once included a wide range of patients for a variety of conditions and procedures. But after an in-depth study in 2007, the American Dental Association concluded that the risks for many of these patient groups for infection triggered by a dental procedure was extremely low and didn't warrant the use of antibiotic premedication therapy.
As a result, recommendations for antibiotic therapy changed in 2009, eliminating many groups previously recommended for premedication. But because of the seriousness of joint infection, The American Academy of Orthopedic Surgeons still recommends the therapy for joint replacement patients about to undergo any invasive procedure, including dental work. It's especially needed for patients who also have some form of inflammatory arthritis, a weakened immune system, insulin-dependent diabetes, hemophilia, malnourishment or a previous infection in an artificial joint.
The guidelines for antibiotic premedication can be complex. It's best, then, to speak with both your orthopedic surgeon and us about whether you should undergo antibiotic therapy before you undergo a dental procedure. The ultimate goal is to reduce the risks of any disease and to keep both your mouth and your body safe from infection.
If you would like more information on the use of antibiotics in dental care, please contact us or schedule an appointment for a consultation. You can also learn more about this topic by reading the Dear Doctor magazine article "Premedication for Dental Treatment."